The crypto industry doesn't seem to catch a break in 2022. After a quite successful 2021, cryptos have been able to stand the test of time, however, the continuous pressure has led to many being sceptical. Although, not everything is as bad as it seems. As the aftershocks from the FTX crash still go on to affect the crypto industries, there seem to be a few cryptocurrencies that are placing themselves quite well.
Quite interestingly, most of these cryptocurrencies and crypto projects are the ones that are offering something unique, focusing on utility, and are able to provide an overall great user experience to their users and investors. Here are some of the cryptocurrencies you can think of investing in during the current dip.
What is FTX and What Happened to it?
Before its collapse, FTX used to be the fourth-largest crypto exchange in the world. Founded in 2019, the crypto exchange was at the helm of hosting some of the largest cryptocurrency transactions in size and volume.
It was founded by Sam Bankman Fried and had gained a reputable status as one of the largest crypto exchanges which could be trusted by many. The rise of FTX took place during the post-pandemic bull phase of cryptocurrencies.
Many reports are claiming to point towards liquidity issues that were being faced by FTX in the previous few months. There are speculations around the involvement of another firm that Sam Bankman-Fried started by the name of Alameda Research. However, the reports came out stating that Alameda's massive valuations were billions of FTT tokens, which happen to be the native token of FTX.
Yes, this is part of it. https://t.co/TnMSqRTutr

— CZ 🔶 Binance (@cz_binance) November 6, 2022
As soon as the report came out, the CEO of Binance, Changpeng Zhao decided to sell Binance's stockpile of FTT. This announcement made by Zhao, led to a massive dip in the valuation of FTT, as many were suspicious of the inflated valuation the crypto exchange boasted about.
Since that day, and after tons of allegations about FTX using customer deposits to loan amounts, the exchange has filed voluntary bankruptcy.
The effects of the same seem quite evident on the crypto markets, with Bitcoin touching its two-year low.
Three Coins That You Can Buy During the Current Dip
However, as the markets bear the brunt of the FTX crash, not everything is dark at the moment. There's still hope as some of the cryptocurrencies are doing an amazing job in ensuring that their customers gain the best value on their investments, and provide unique, utility-based solutions.
Dash 2 Trade (D2T)
Starting the list with Dash 2 Trade would be the perfect way to highlight the importance of utility and feature-centric approach in cryptocurrencies.
Dash 2 Trade is a crypto analytics and social trading platform that is aiming at assisting investors with taking more informed and well-thought decisions regarding their crypto investments. In order to do so, Dash 2 Trade has deployed tons of features. Some of these include:
Trading signals provide investors with buy/sell opportunities
Spotting trending cryptos using on-chain and sentiment analysis
Strategy building and social trading tools make trading easier
Helping investors participate in crypto presales
Crypto listing alerts
Trading competitions amongst their subscribers
The native token of the D2T platform is the D2T token, which is an ERC-20 standard utility token offering a whole range of benefits. As for tokenomics, there are a total of 1 billion D2T tokens and it would remain that way, with no further increase in the total number of tokens. It would be required subscribers to access dashboard features and a host of other exclusive features.

With a rather important utility and value-focused approach, Dash 2 Trade holds the potential for becoming the next big thing in the crypto world. The platform is also vouching for a 0% forever tax policy, reducing the barriers to entry and exit for the Dash 2 Trade platform.
IMPT.io
The entry of IMPT.io couldn't have come at a better time. At a time when the crypto industry is already facing a lot of pressure from various external factors, the entry of IMPT does help it avoid at least one of them, which is climate change.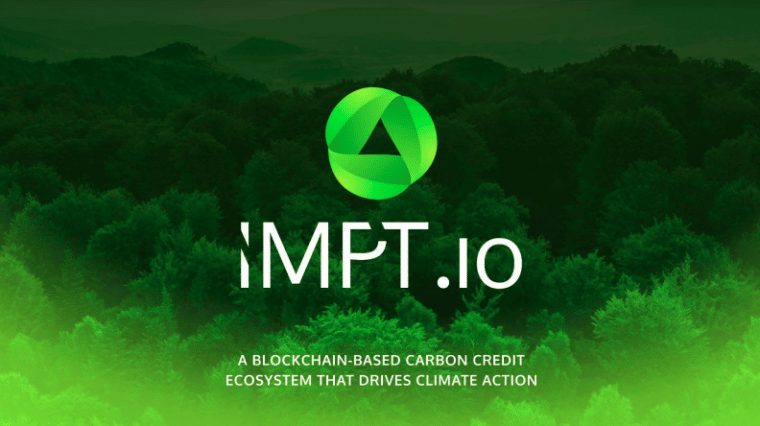 Since the time cryptocurrencies have popularity, there have been debates about the impact of crypto mining and related activities on the environment. IMPT's utility and plan of action is aiming to help companies and individuals overcome that.
IMPT.io offers individuals and organizations alike to acquire carbon credits by purchasing carbon credits on the IMPT.io marketplace while shopping. With more than 10,000 brands on the IMPT.io panel, they decide the percentage of sales margins that they'd want to allocate to IMPT.io projects. This sale margin is held in the user's account as IMPT tokens until the user has enough tokens to purchase carbon credits. These credits can directly be bought from the IMPT marketplace too.
The IMPT ecosystem has three major platforms.
The Carbon Marketplace: This allows individuals or organizations to buy, sell or retire their carbon credits, which are minted into NFTs. This marketplace has three levels of involvement attached to it.
IMPT Shopping Platform: Through this users can buy the IMPT partner brand's products and they get sales margins in their wallets in the form of IMPT tokens.
The Social Platform: The IMPT.io platform allows users to have and showcase their active impact store on the platform, and connect with like-minded individuals.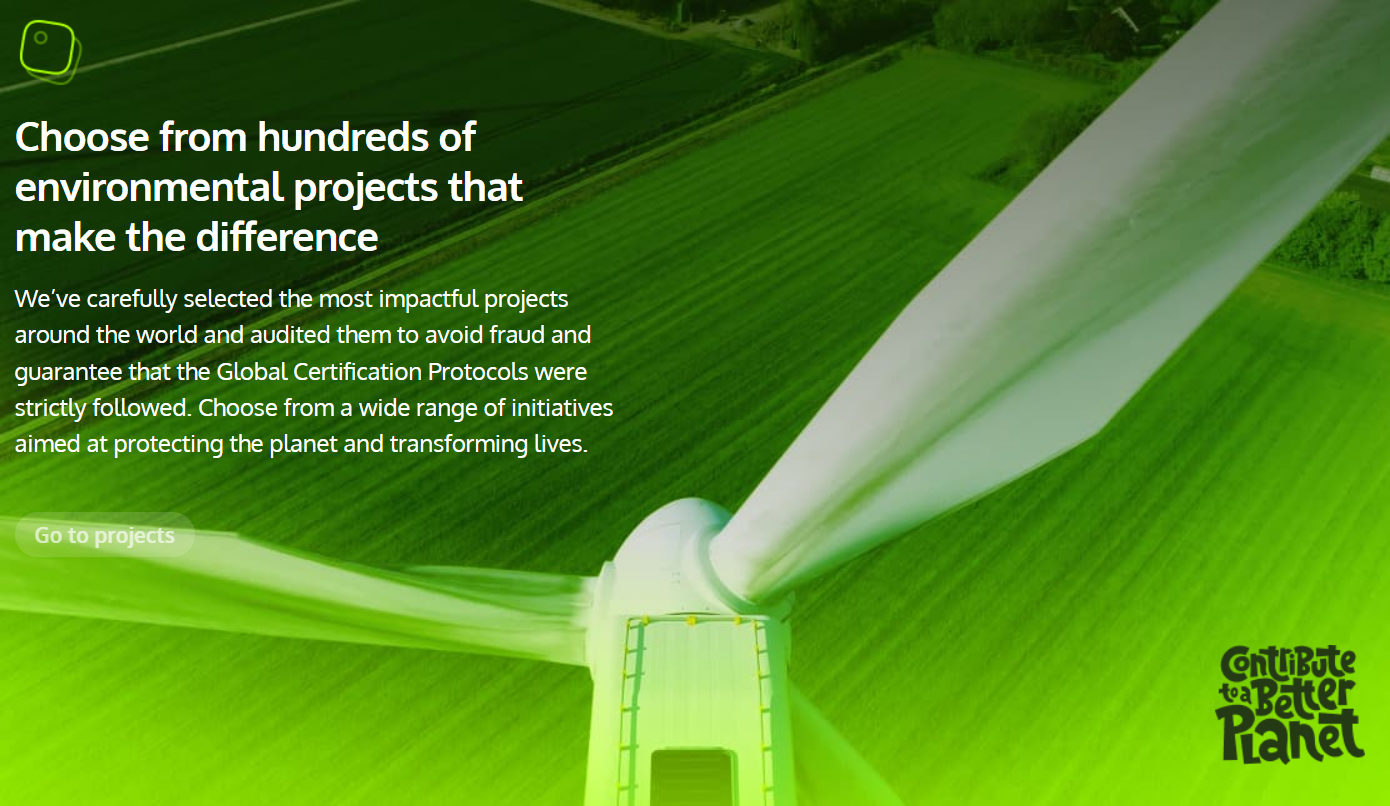 IMPT.io seems to have an exciting future ahead. With conversations around climate change seeming to be taking precedence, IMPT is ensuring that it stays relevant, and has an exciting roadmap for the coming 2023.
Calvaria (RIA)
The final entrant to this list would definitely be Calvaria.
Calvaria: Duels of Eternity is a card game through which players get the excitement of playing to earn games and utilizing the same towards the mass adoption of cryptos.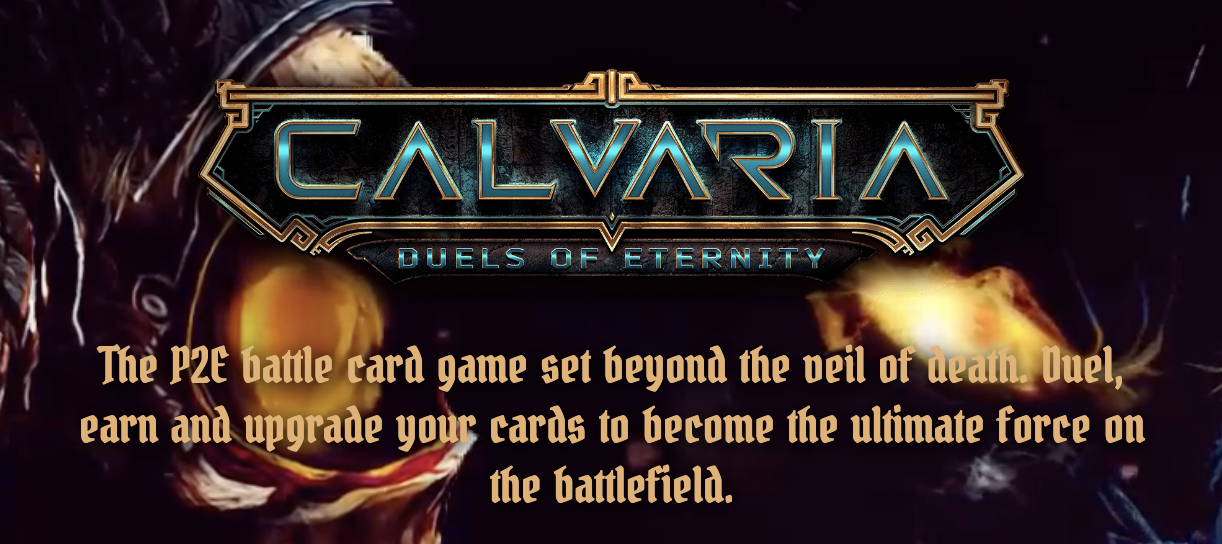 The game involves users competing in tournaments using different cards that depict various characters with each one of them having its own sets of capabilities and features. It involves strategies and tactics that each card owner deploys to get rewards and updates.
The native token of Calvaria is $RIA which also is the main token for the in-game Calvaria economy. Moreover, another addition to this is $eRIA or earned $RIA. The latter is the token that players can earn by playing the game and can be utilized to level up their cards and make in-game purchases such as upgrades, or other unique cards in the form of NFTs.
What makes Calvaria different from other P2E games are a lot of factors combined together. Starting off with addictive gameplay with an immersive storyline that involves players making actual in-game strategies to compete against other players. Furthermore, the concept of earned rewards in the form of $eRIA and complete ownership of the assets they buy and invest in leads to positive customer sentiment and trust.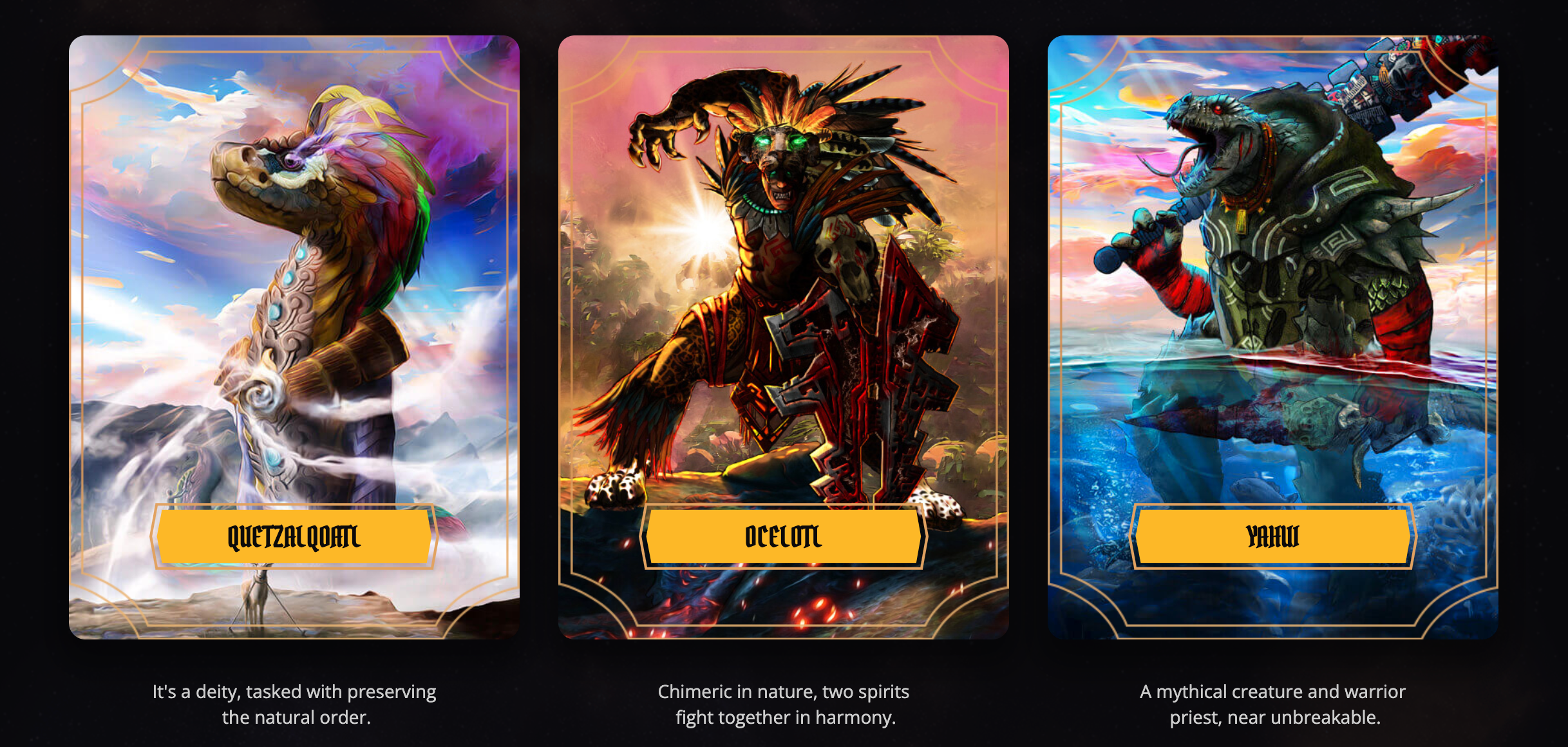 Calvaria has an interesting 2023 in front of it, with initiatives like the audit and launch of $eRIA, $RIA, and $eRIA listings on major crypto exchanges, seasonal NFT drops, and game expansion in the pipeline.
Conclusion: Finding the Right Cryptos in Volatile Periods
The recent FTX debacle has spooked a lot of present and potential crypto investors about the future of the crypto industry. However, it has always been the scenario, that after every steep fall, the industry has risen back stronger with cryptos touching newer heights, the point in reference being the Mt Gox collapse.
However, it is equally important for investors to be alert about the consequences of going beyond their comfortable risk appetite. Conducting one's due diligence and exploring opportunities can be a better way to go beyond.
Investors can move beyond the regular crypto bigwigs and explore newer players which have a clear roadmap and functioning management along with a utility-first approach.
Read More:
Dash 2 Trade – High Potential Presale
Active Presale Live Now – dash2trade.com
Native Token of Crypto Signals Ecosystem
KYC Verified & Audited