Since the past 24 hours, cryptocurrencies have been gaining massive traction, as evident on several social media platforms. From Bitcoin to altcoins, almost every token has seen a rise in terms of prices and volume, thanks to an overall bullish sentiment the market has been recording since the start of 2023. Some of the top crypto gainers are large market cap projects, while others are still in their early stages.
After the market crashed in early 2022, investors had been hopeful of a price increase throughout the industry as 2023 approached, and that seems to be exactly what is happening. Despite no major economy-related announcements or cryptocurrency-based developments, the sector has managed to stay in the green, which has stirred excitement among the blockchain community.
Being updated about the most recent crypto pumps and price actions can immensely influence the strategic decisions of any investor. To help you with the same, here is a list of some of the most popular crypto gainers today, i.e on January 16th.
Frax Share (FXS)

Launched in November 2020, Frax Share was a crypto that not many knew of for a long time. However, it is now gaining fame and value, thanks to its recent developments and use cases.
In the world of stablecoins, Frax Protocol was introduced as the first fractional algorithmic system. There are no permissions involved in Frax, and it is entirely on-chain – currently implemented on Ethereum (with the possibility of cross-chain implementation in the future). In place of fixed-supply digital assets like Bitcoin, the Frax protocol aims to create highly scalable, decentralized, algorithmic money.
The FXS token is available on almost every major crypto exchange and has been gaining a steady increase in price for quite a while. At the time of writing, the token is trading above $9 and can be seen to be in a continuous uptrend with minor pullbacks. With a market cap of more than $650 million and a massive community, the FXS token has surged more than 7% in the past 24 hours already.
Decentraland (MANA)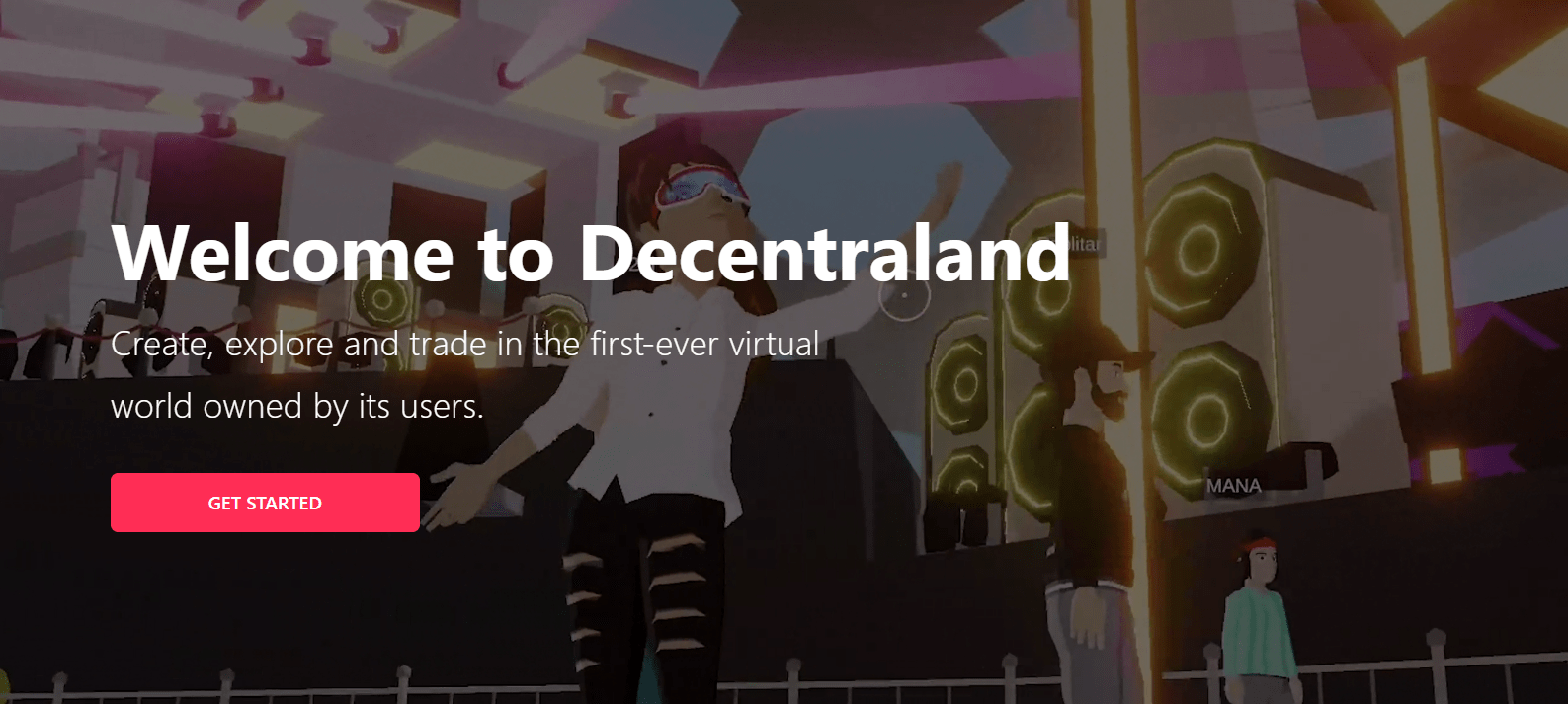 Decentraland is one of those projects that would be recognized by any blockchain games enthusiast and can be looked at as one of the most high-potential cryptos in the space at the moment. It had an explosive spike in price during the previous bull run and had created partnerships with some of the largest organizations in the world.
Defining itself as a virtual reality platform that allows users to create, experience, and monetize content and applications, Decentraland is a project built on the Ethereum Blockchain. Users purchase plots of land that they can later navigate, build upon and monetize using various businesses in this virtual world. The initiative was launched following a $24 million ICO or Initial Coin Offering conducted back in 2017.
After launching its closed beta in 2019, Decentraland was soon to open to the public. It opened its door to all users around February 2020 and has since seen major developments and growth within its ecosystem.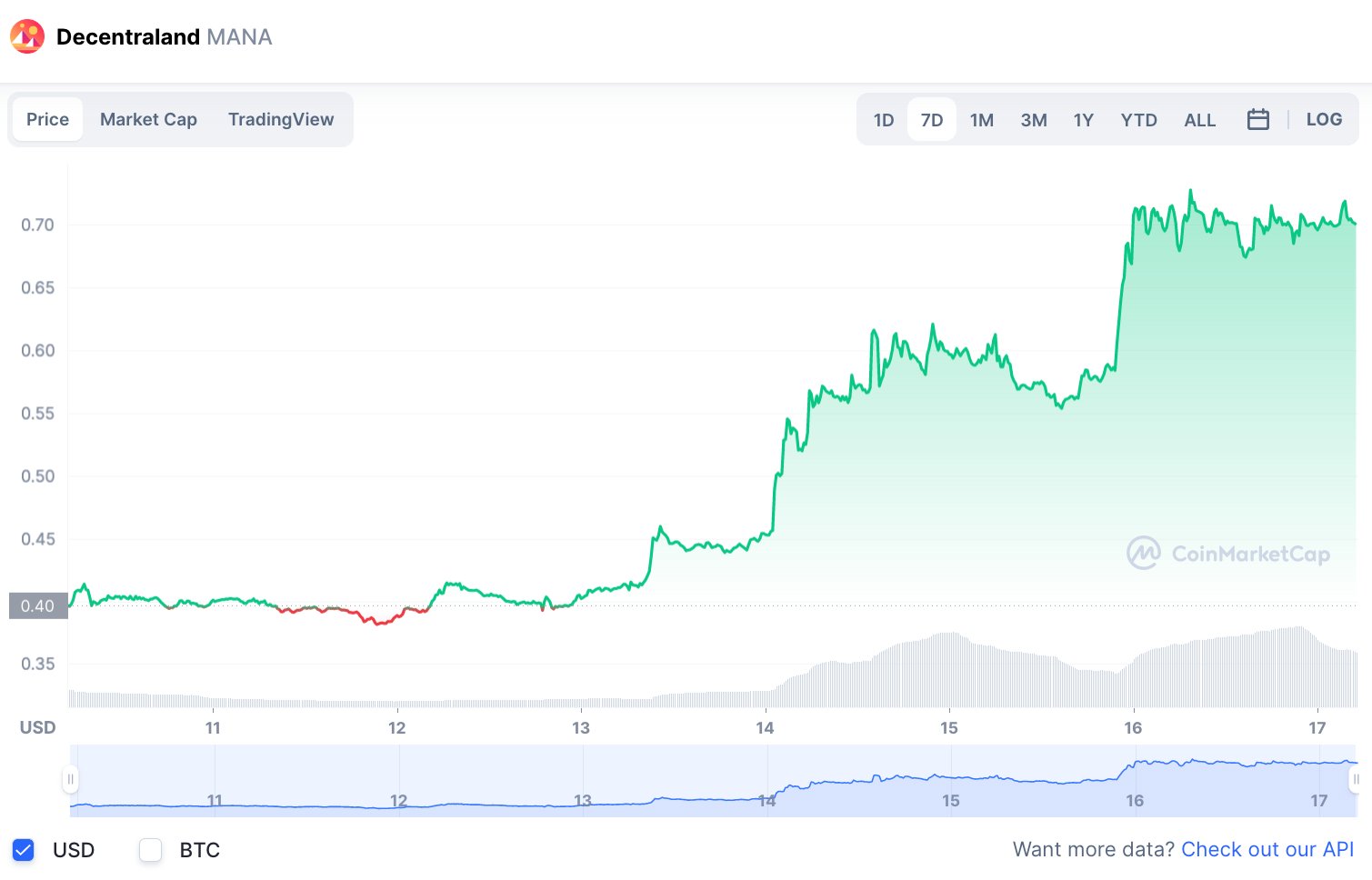 At the time of writing, the MANA token has been performing well and is up considerably in the past 24 hours. It is currently looming in the $0.7 level, way above its price within the $0.5 range a day ago. This project with a market cap of more than $1 billion may be a good investment in the long term but should be invested in carefully in the shorter term since it has already pumped despite no major bullish catalysts.
Dash 2 Trade (D2T)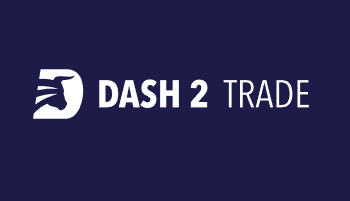 The market volatility and unpredictable movement of cryptocurrencies as a whole often put investors in difficult situations where they end up losing substantial amounts of money. This can surely not be avoided completely, but some tools can be effectively used to ensure that losses are minimized or decent profits are being made.
Dash 2 Trade is a perfect example of the same, and has been launched at the perfect time too. After the FTX collapse and other negative news, the volatility of crypto had been something that was creating massive losses for several people. However, Dash 2 Trade is a crypto analytics and social trading platform which provides you with on-chain data so that no news or important market update is missed.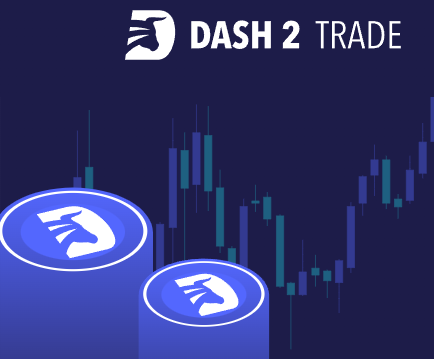 It is created by Learn 2 Trade, which is an established financial education platform with more than 70,000 registered members. D2T, the native token of Dash 2 Trade recently ended a successful presale where it was able to easily raise more than $15 million thanks to the support from its community.
At the time of writing, the token is trading at about $0.017 and has been seeing a considerable rise in overall demand. It is listed on some exchanges like Gate.io, LBank, Bitmart and Uniswap. However, further listings are to be expected as mentioned by the team, which could potentially help the token see further upward movement as well.
Calvaria (RIA)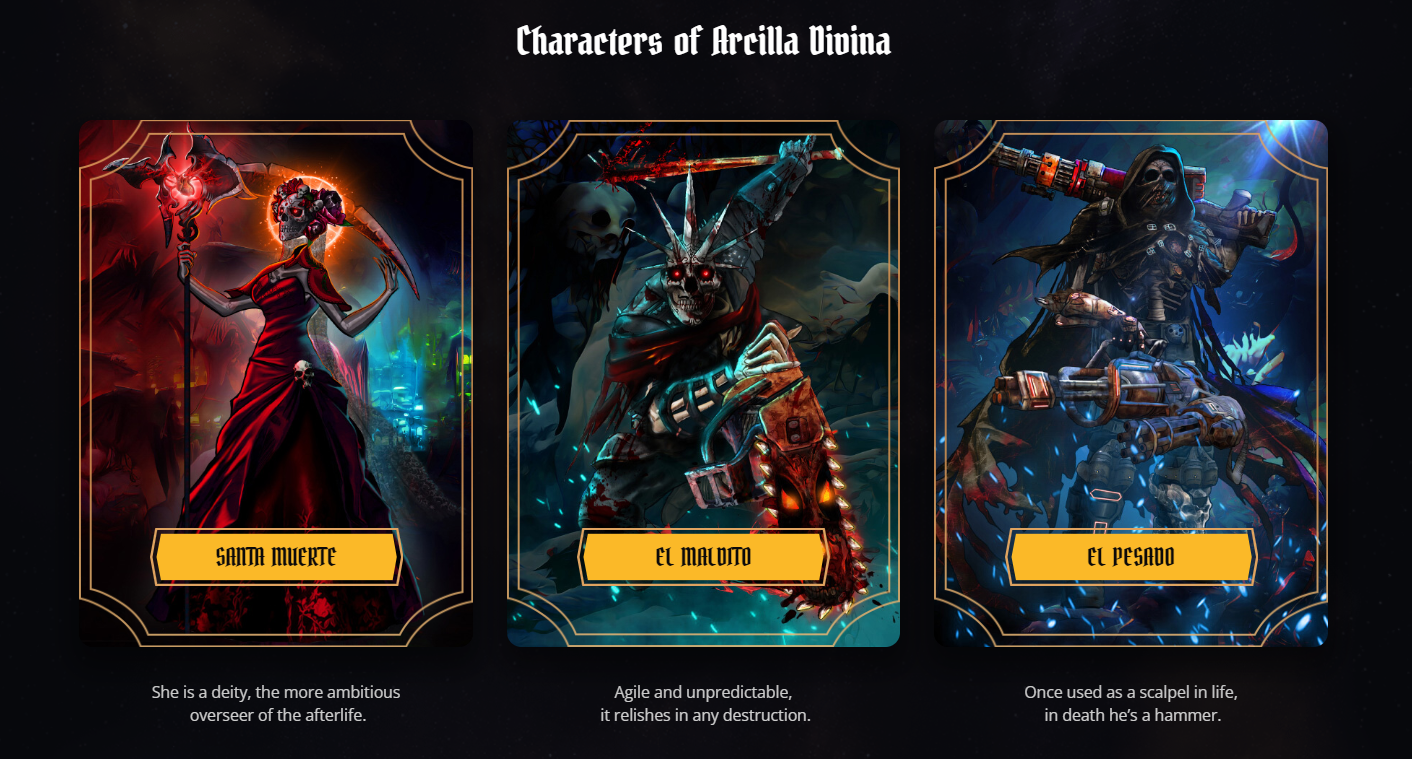 Calvaria is one of the best P2E NFT card games to be launched this year and is among the best investment options as well. Created by a group of experienced professionals, the Calvaria ecosystem features highly attractive artwork, that would appeal to not just the blockchain gaming community, but also traditional gamers.
The Calvaria ecosystem is divided into three parts- namely- Arcilla Divina, Miaquilia and The Void. These three parts have varying themes, which is how NFT characters for the game are characterized. The native token of Calvaria, the RIA token is still in its presale phase. However, the demand for RIA has been skyrocketing, making it a highly sought-after token.
FightOut (FGHT)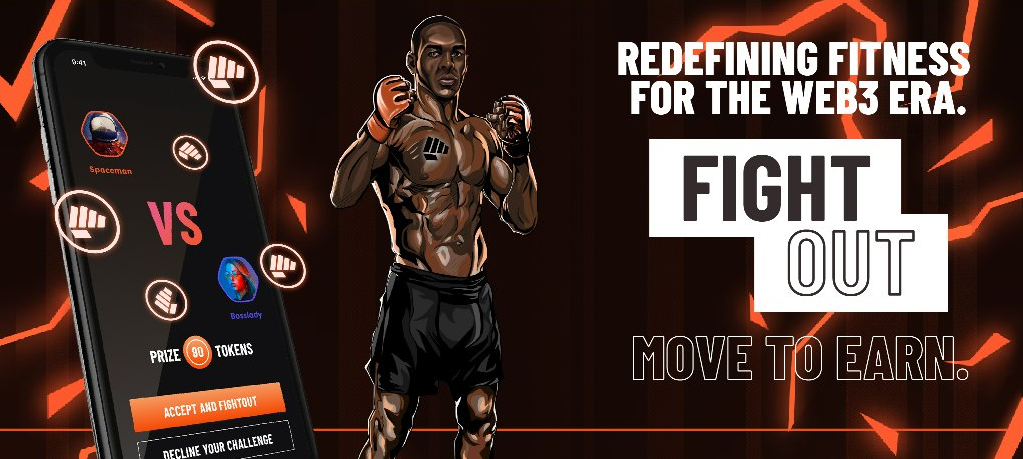 The fitness industry is one sector that hasn't seen any integration with the blockchain industry yet. This however, may now be set to be changed with the FightOut project, which is another top gainer today. FightOut is an M2E initiative that aims to combine Web2 and Web3 elements and create a product that would further propagate the use of cryptocurrencies.
The project features an NFT that is completely integrated with the FightOut metaverse. Essentially, the NFT develops based on the workouts performed by the user. After a point, these NFTs can be used to battle against other players for exciting rewards. At the time of writing, FGHT, the native token of FightOut is selling at a surprisingly high pace from its website, where it is available for presale. Since the project may see substantial growth in the upcoming months, many investors have been heavily stocking up on these utility tokens.
RobotEra
This metaverse project has also been gaining a lot of traction, thanks to its creative approach towards making a virtual world. RobotEra is a project similar to the popular blockchain game The Sandbox, but better and updated in many ways. It features a robot-themed universe with side quests too, other than simply socializing and building profitable businesses within the ecosystem.
RoborEra's TARO token has been audited by SolidProof, and has been featured on several major crypto websites as a token worth holding. The rising interest in metaverse projects could steer TARO to shoot up further in the upcoming days as well. At the time of writing, the project is on the verge of successfully crossing the $1 million mark in terms of funds raised.
Read More:
FightOut (FGHT) – Newest Move to Earn Project
CertiK audited & CoinSniper KYC Verified
Early Stage Presale Live Now
Earn Free Crypto & Meet Fitness Goals
LBank Labs Project
Partnered with Transak, Block Media
Staking Rewards & Bonuses