THORChain is back in the news with a strong pump from its June 2023 lows, now up over 60% in August. Many traders predict RUNE is undervalued, down over 90% from its $21.28 all-time high, hit in May 2021.
The rise in price can be attributed to the simultaneous upswing in social volume for the THORChain cryptocurrency. According to data from Coincodex, the social volume witnessed a remarkable surge of over 4,300% in the past week, contributing to the cryptocurrency's recent momentum.
THORChain Brief Overview
THORChain is a decentralized cross-chain liquidity protocol facilitating trustless asset exchange across diverse blockchains. Unlike single-chain DEXs, THORChain operates as a multi-chain DEX, enabling direct asset trading without intermediaries.
Its standout feature is cross-chain interoperability via Continuous Liquidity Pools (CLPs). CLPs maintain liquidity across blockchains, reducing slippage and enhancing trading. THORChain employs its native token, RUNE, for network security and liquidity.
RUNE holders add assets to liquidity pools, earning rewards and boosting community engagement. The economic model ensures balanced pool asset supply, safeguarding liquidity providers from losses and platform stability.
In essence, THORChain stands out for its cross-chain focus, Continuous Liquidity Pools, and RUNE's dual role in network security and liquidity, making it a solution for decentralized multi-blockchain trading challenges.
RUNE Price Prediction
As of this writing, THORChain's current price stands at $1.56, with a trading volume of $825.19 million over the past 24 hours and a market capitalization of $531.16 million. Notably, the RUNE price has surged by 6.37% within the last 24 hours.
While recent positive developments might provide encouragement to short-term investors, the broader trend highlights challenges over extended timeframes. Significant drops witnessed in the past year, including from its peak value, emphasize the volatile nature of cryptocurrency investments.
This underscores the importance of carefully assessing their long-term viability within the dynamic market landscape. Presently, the RUNE token is in the process of surpassing key resistance levels at $1.57, $1.70, and $1.77.
According to technical analysis, if THORChain achieves its upper price target, a 4.50% increase is projected, leading to a price of $1.51 by August 26, 2023. Surpassing this threshold would strongly signify a positive trend, reinforcing the bullish outlook observed in daily timeframes.
As THORChain's liquidity mechanism evolves in the upcoming months, cryptocurrency experts foresee the potential for further price hikes on the platform.
The video provided above offers a comprehensive THORChain price prediction overview. To access more crypto-related content, consider subscribing to his YouTube channel. Additionally, Jacob Crypto Bury manages a Discord community of 15,000 members, providing trading insights and information about upcoming crypto presales.
Altcoins with Strong Potential
While the current strength of RUNE is undeniable, it's important to note that the market hosts a variety of other high-potential altcoins that have gained attention in recent months, showing promising prospects for substantial returns.
One such contender is Launchpad XYZ, a freshly introduced crypto presale project that has amassed approximately $1.3 million in funding since its launch. Investors are enthusiastic about $LPX tokens due to their integral role in fueling the Launchpad XYZ dashboard, which aims to establish itself as a Web3 gateway, driving wider crypto adoption.
During the second stage of its presale the $LPX is currently available at $0.0445. Exchange listings are slated for the third quarter of this year. Throughout the presale, 250 million tokens out of the maximum 1 billion supply will be accessible, without a vesting period, and with a hard cap of $12.5 million.
No more middlemen, no more centralised control

Take back control of your trades with #LaunchpadXYZ 🔥

👉https://t.co/ZUZaIKgy84
#Web3 #Crypto #Blockchain #DEX pic.twitter.com/DomWpx6k4t

— Launchpad.xyz (@launchpadlpx) August 17, 2023
Notably, the Launchpad XYZ developers are verified through KYC processes and have shared their identities (doxxed), boasting extensive experience across diverse industries. For detailed instructions on how to buy $LPX token, see our comprehensive guide here.
The Launchpad XYZ portal is meticulously designed to simplify Web3 adoption for both retail and institutional investors, catering to various levels of technical proficiency and offering an extensive suite of decentralized applications necessary for operating within the space.
Its impressive features encompass a Web3 wallet, decentralized exchange, trading terminal, and NFT DEX. Additionally, the platform delivers unbiased information and a wealth of data about existing and upcoming crypto tokens, top-notch NFTs, crypto games, and fractionalized assets.
The integration of AI technology enhances search and storage functionalities, serving as a gateway to the broader Web3 and metaverse realm. $LPX tokens offer opportunities for passive income generation through staking, alongside access to whitelist allocations for NFT mints and guaranteed entry to other crypto presales. Take part in the $LPX presale at launchpad.xyz.
Related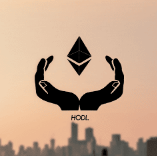 Get Educational Courses & Tutorials
Free Content & VIP Group
Jacob Crypto Bury Market Analysis Videos
Leverage Trading Signals on Bybit
Next 10x Altcoin Gems
Upcoming Presales & ICOs