The anticipation around Ethereum's Merge upgrade is high – making the crowd rally the ETH price whenever there is news. However, those updates haven't exactly panned out for people during the bear market. The difficulty bomb test was a dud, and the Terra crash didn't favor Ethereum. And then, there was stETH – the Lido staked ether that has brought more harm than good to the market. With those in mind, do you think Ethereum is still worth it? We believe so and cover in this article the 5 reasons to buy Ethereum.
But before we do that, let's take a look at Ethereum's recent price action.
Will Ethereum Hit $4k before the Merge Upgrade?
Ethereum has struggled to reach $2k ever since the arrival of the crypto winter. And its abysmal price action in June shook the crypto market to the core as Ethereum's wick bottomed at $878. It was for the first time since mid-2021 that Ethereum had struggled to punch above $1k. Thankfully it did, as you can see from this weekly candlestick chart below.
It started forming green candlestick patterns – even some engulfing ones and has continued to climb. But it hasn't been so cut and dry. The intraday trading chart for Ethereum showed us that there were times that ETH struggled to rise above $1.4k. It was partly because of the delay in the Merge upgrade.
However, several media outlets have started to come out with various news about the merge upgrade. And the recent crypto report by Bloomberg says that we now have a date, and it is 15th September 2022. This news has caused NFT prices to diverge sharply and has caused a marginal increase in ETH's price before a 10% retrace.
At the time of writing, ETH is trading above $1.6k. So, with these factors in mind, is there a chance for Ethereum to hit $4k?
Not really. No patterns are forming in the intraday chart to suggest the arrival of any uptrend. ETH has to go up more than 2X of its current price to reach a $4k valuation, and the current data doesn't say anything about that.
5 Reasons to Buy Ethereum in 2022
Here are the reasons why you should buy Ethereum in 2022
Smart Contracts are the Future
The arrival of Ethereum marks the emergence of smart contracts. These automated executing tools streamline everything and remove the need for an intermediary. They promote fairness in business transactions, save time, and can also save money.
Ethereum will turn tokenization into a norm
It is Ethereum that introduced the whole concept of NFTs. They started out as a way for creators to maximize the returns of their artworks. But with time, their inner immutability was revealed, and now, these tokens have penetrated every sector from entertainment to real estate to legal. And as more innovations arrive in NFTs, the value of Ethereum will likely grow.
Ability to run Uncensored applications
Censorship has always been a huge thorn in freedom of expression. Is it not? Companies such as Facebook, Twitter, YouTube, and content hold the right to delete all the contents. And if you've been on YouTube, the false copyright claims can zap your videos from existence right away. Not with Ethereum, however. The applications developed are decentralized – keeping them out of the hands of centralized bodies that aim to exploit them. As you'll hold the content when it is on the blockchain, no one other than you would have the legal power to delete it.
Ethereum is constantly innovating
Ethereum is constantly coming up with new upgrades to align itself to modern needs. The new smart contracts emerged because of that, and there are more to come in the future. Innovation is the primary reason why when the crypto bubble "popped ", and Ethereum lost 84% of its value, it didn't die and came back stronger.
The emergence of an environmentally friendly blockchain
With the latest Merge upgrade, Ethereum will enter a new age of consensus. The Proof of Stake is more environmentally friendly and consumes less energy. The prospects that come with it will likely migrate many Bitcoin whales to Ethereum – pushing the price of the token to a new level.

Your capital is at risk
Tamadoge – Another Crypto on the Ethereum Blockchain Making waves
If the five reasons we highlighted aren't enough for you, here is the sixth reason to invest in Ethereum – Tamadoge project.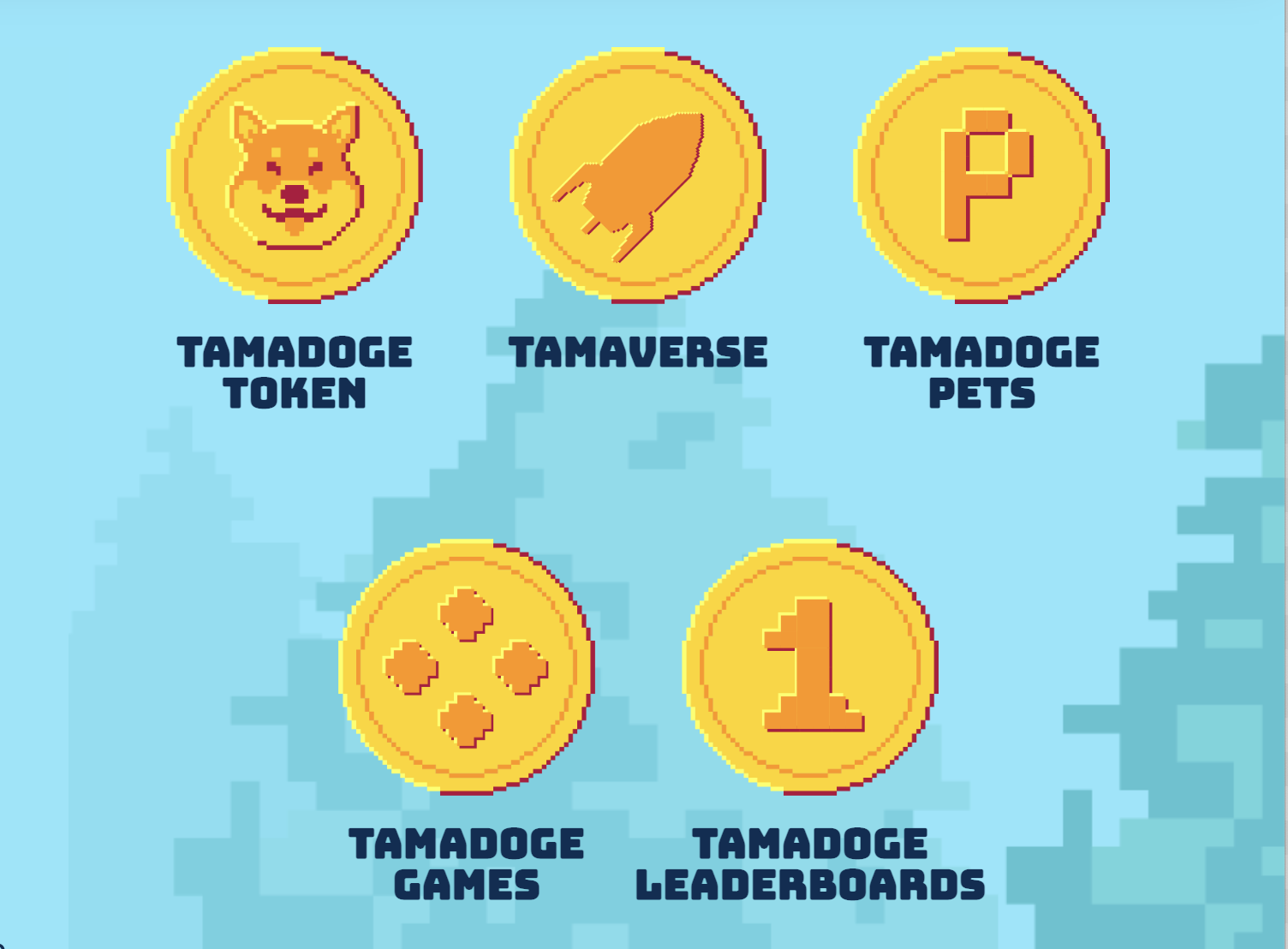 Built on the top of the Ethereum blockchain, this play-to-earn project is a play at memecoin. Calling itself The Play-to-Earn Dogecoin, Tamadoge is one of the most successful presale crypto projects this year. The $2 million beta sale is sold out ahead of time, and at the time of writing, the project is close to raising $6 million. Once the presale ends, Tamadoge will end up on a reputable CEX – giving high gains to early movers.
Listed below are the five reasons why you too, must buy Tamadoge.
It is a Play-to-Earn crypto
Experts forecast that play-to-earn will be a $50 billion industry by 2030. And the seeds of that thriving domains have already been sown – Tamadoge being one of them.
Doge Aesthetics
Tamadoge is taking Dogecoin's aesthetics, which can be marketed quite easily, enabling it to gain steam quickly.
Utility Token
Tamadoge is a utility-token powering an ecosystem with regular rewards based on skill-based gameplay.
Metaverse crypto
Tamadoge is planning to create Tamaverse, which is its own metaverse. And for the time being, there are also plans to bring Tamadoge Pets to existing metaverses.
Upcoming CEX listing
The presale will likely be complete before the end of 2022, and that will put TAMA on centralized exchanges. It will pump the price of TAMA and give high gains to those who invested in Tamadoge during the presale.
Ethereum and Tamadoge are Gaining Their Worth
Ethereum is slowly getting closer to the Merge release. If nothing else, it would accelerate the market recovery and pump its price. While we don't think the ETH price will reach $4k anytime soon, we will see massive upswings later this year.
And one of the newest cryptos on Ethereum, Tamadoge, is also making a lot of waves in the market. This memecoin will redefine cryptocurrencies in the future while making massive gains for early movers.
Read More
Tamadoge – Play to Earn Meme Coin
Earn TAMA in Battles With Doge Pets
Capped Supply of 2 Bn, Token Burn
NFT-Based Metaverse Game
Presale Live Now – tamadoge.io