It looks like that time of the year when the market is ready to submerge itself in new cryptocurrencies with different utilities and different agendas to fulfil.
Many of the crypto projects such as Battle Infinity and Tamadoge come with unique use cases, while others such as Lucky Block V2 aim to solve problems that existing players couldn't.
This is why, ahead we give a detailed account of these 3 competent crypto listing, releasing sooner or maybe a little later.
3 Best Crypto Listing in Near Future
1. Tamadoge (TAMA)
LBank has announced that it will list Tamadoge's play-to-earn meme coin soon.
Crypto enthusiasts have shown confidence in the coin, after its listing on the LBank, the news giving it potential credibility.
LBank ranks 15th on the Centralised Exchange List, with a daily trading value of $ 1 Billion, the contract includes a signing bonus of $255, along with $15 for deposits and a further $200 through staking. It was founded in 2016 and has been growing since then.
TAMA will also be listed on Decentralised Exchange (DEX) Uniswap. This combined with the LBank listing will result in an increase in investors. However, the date is yet to be announced.
The objective behind Tamadoge is also quite original in the crypto market. Basically, the coins carry utility value along with them throughout the game. It is also a meme-based currency involving Web 3.0 technology.
Players groom their dogs, prepare them for battles, and get rewards for their skill and talent. It is based on the leaderboard logistics.
As of now, Tamadoge is available for a limited beta sale till the 2nd of September.
Moreover, it is a deflationary coin, that has raised $7 Million+ as of now, with more than a week left, it is expected to reach further heights.
LBank has confidants mainly in Asia, however, its popularity is growing worldwide.
 2. Battle Infinity IBAT on LBank (IBAT)
Battle Infinity, a crypto project originated in India, whose price soared by 446%, is now in news for many crypto listings. The team has announced Battle Infinity's listing on LBank this week, creating interest in the market. Battle Infinity is an NFT-based fantasy sports league in the metaverse.
Twitter users have shown much passion while celebrating gains of as much as 700% since the IBAT token was listed on Pancakeswap, where interested users can buy too.
The token's pre-sale raised around $5 million or 16500 BNB in the time span of 25 days and there has been a considerate increase on the demand side.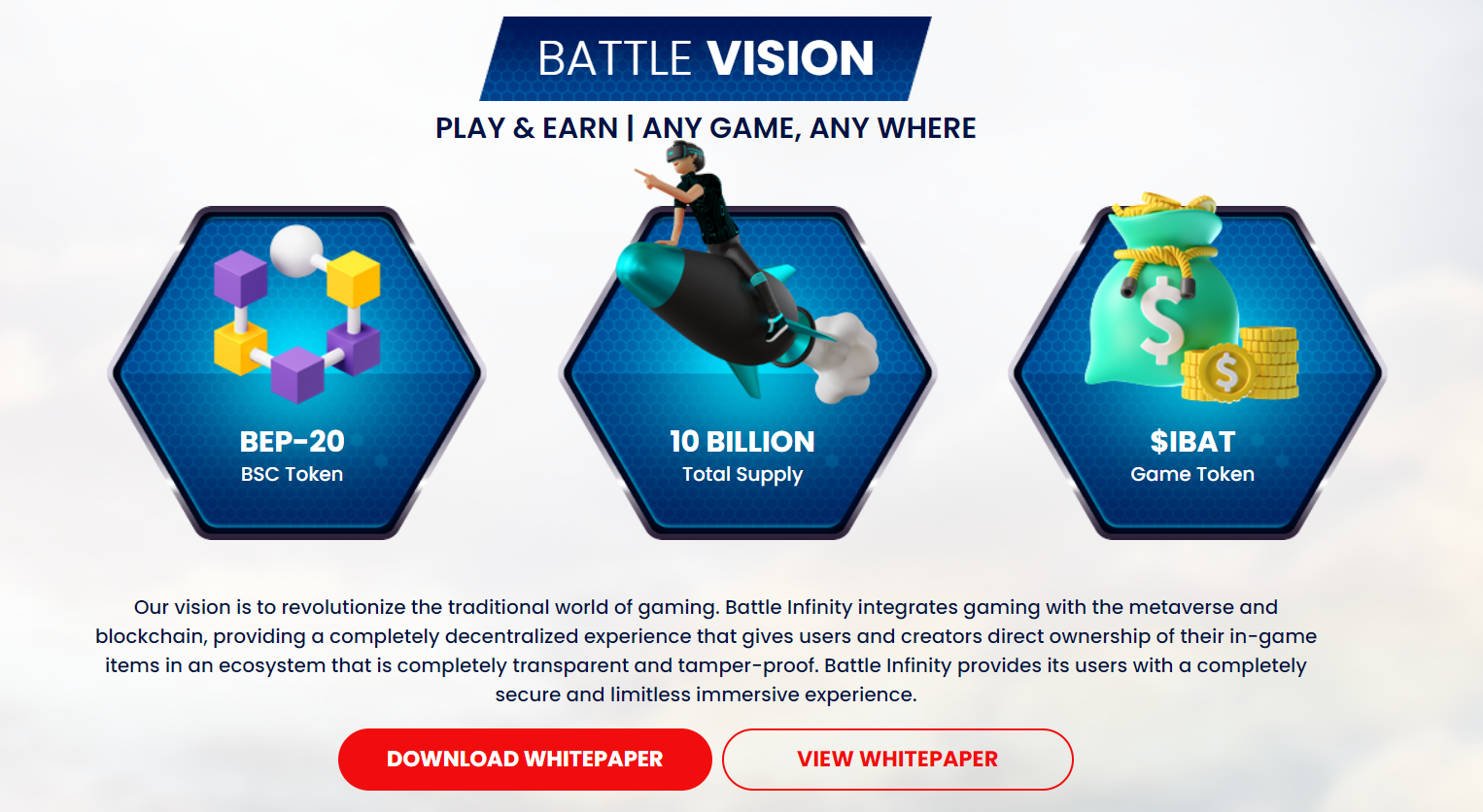 A few days back, a flamboyant launch party was also held where Former Miss Universe and now Bollywood Actress Urvashi Rautela and cricketing legend Irrfan Pathan were invited. It helped the company to engage with a much wider and specifically younger audience considering the fan-following of these celebrities.
It is anticipated as the next Axie Infinity, just minus the mistakes of not engaging in gameplay and P2E dynamics that are not dependent on speculation.
The officials also confirmed that the platform will cater to all sports and engage with all other siders on the Arena Platform.
Checkout Battle Infinity Project
3. Lucky Block V2 (LBLOCK)
Lucky Block is an NFT-based competition platform that offers daily competitions that are decentralized, fair, and transparent.
There has been a lot of conjecture on where the LBlock V2 will be listed, the company recently announced that it will be listing the token on Gate.io. This has brought the attention of the crypto observers on alert. The revised date for listing on Gate.io. is 1 September 2022.
The V1 version of LBlock which is available only on decentralized exchanges deducts a 12% tax on sales. However, it enables rewards from jackpot draws.
The V2 token has been introduced as a trader and centralized exchange-friendly version of the token.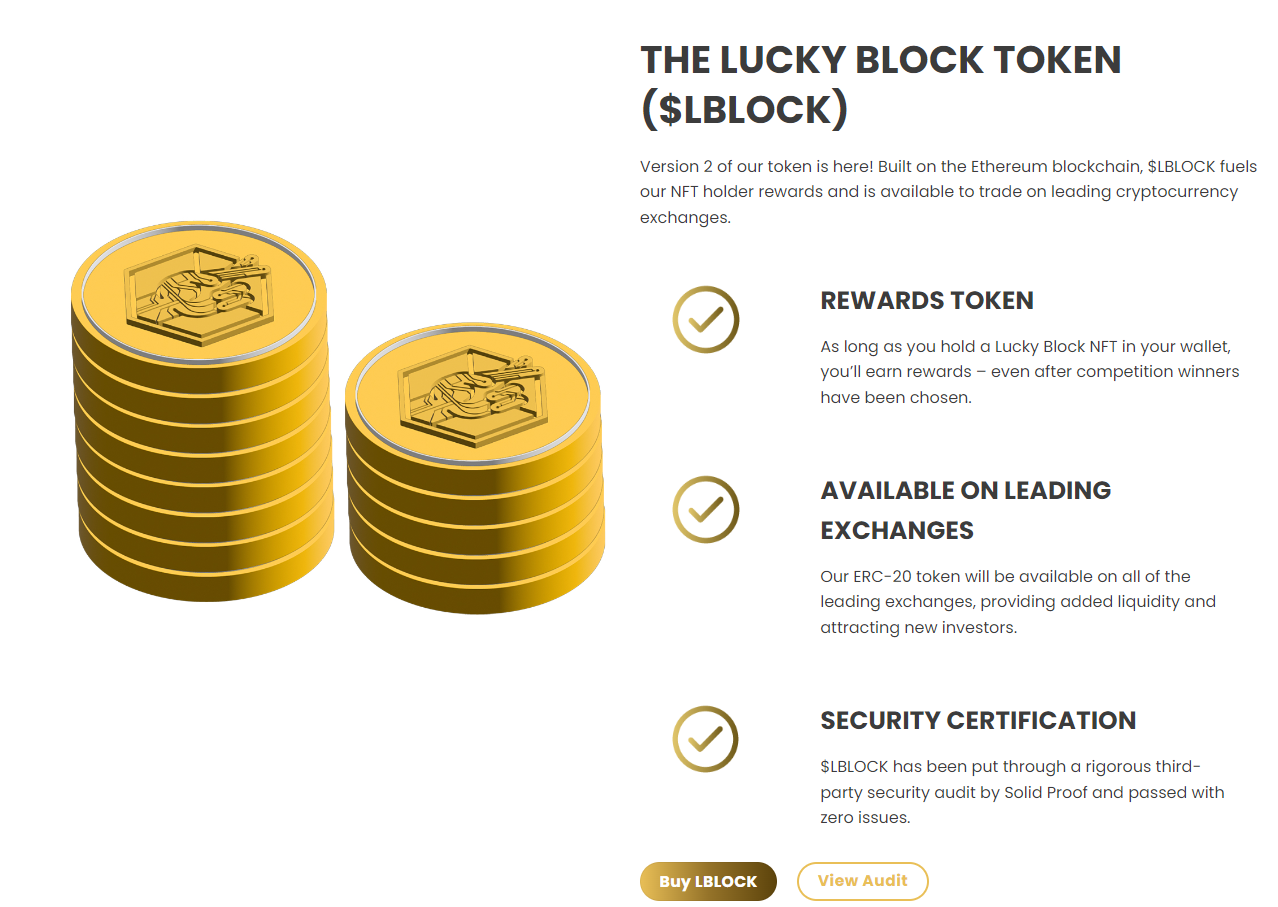 The V2 version is Ethereum-based and without any transaction fees per se, with an ERC 20 Standard, rather than a BEP 20 Standard, to provide an untroubled interface.
The token has attracted many investors because of promising luxury gift watches, cards, and many more.
The LBlock Version 2.0 is more attractive because of the investment and trading options that a holder will get on the platform.
Conclusion
According to predictions, LBlock might be a hit as it comes with many use cases. TAMA has made it to the top of the list, predominantly due to its utility factor where it creates a community while also serving utility unlike other memecoins such as Dogecoin or Shiba Inu.
At last, Battle Infinity is predicted to be a sure shot winner in the metaverse-based fantasy gaming due to having the first mover advantage.
Read More:
Tamadoge – Play to Earn Meme Coin
Earn TAMA in Battles With Doge Pets
Capped Supply of 2 Bn, Token Burn
NFT-Based Metaverse Game
Presale Live Now – tamadoge.io