GM. Here's your coffee. Inspired by the mfer community, powered by CC0, roasted in Michigan.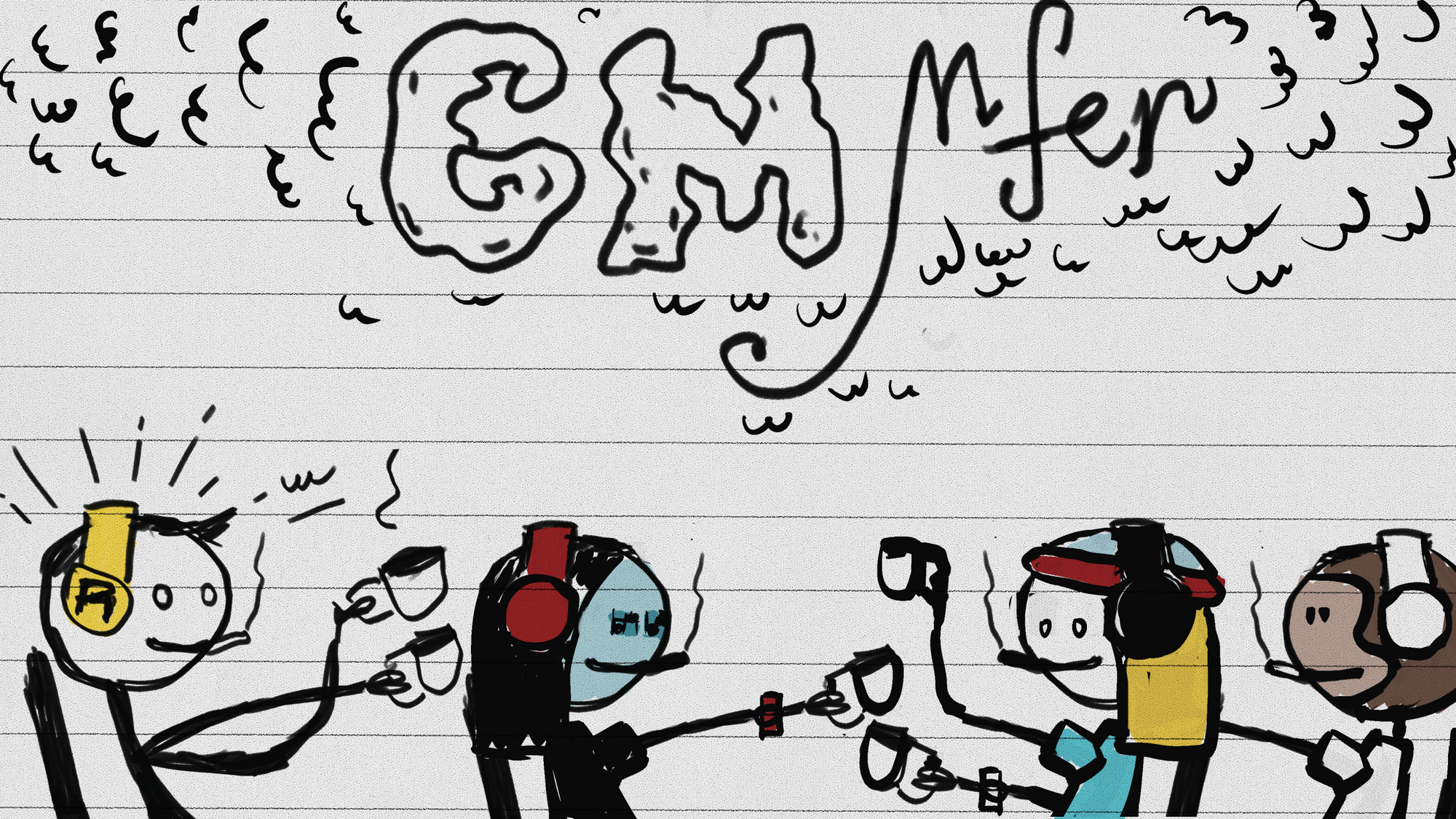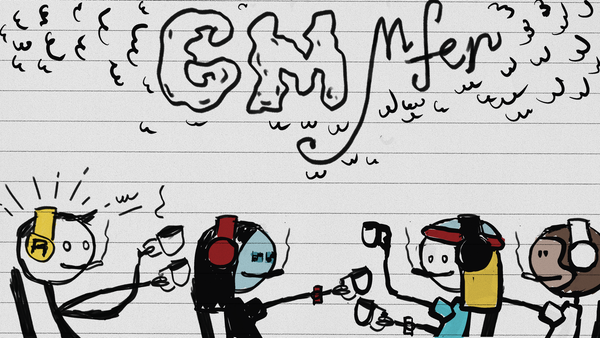 What's the first thing you think about when you wake up in the morning? Work? Family? Breakfast? Who are we kidding — of course it's NFTs!
And to enhance that unparalleled GM feel, we're dropping "gm mfer", the first IRL mfer-branded coffee blend.
When we saw this mfer's tweet, we felt inspired—so we built it.
gm mfer is a limited specialty coffee run in partnership with Creation Coffee. There will only be 200 bags for this first batch (not quite a 10k collection)—and the coffee is exceptional. It's high-quality, specialty grade and ethically sourced.
Because we believe cc0 projects should benefit when their IP proliferates, 25% of all profits on gm mfer will be sent to the mfers treasury! So if you have an mfers NFT, you not only get great coffee, you also benefit the community. And if you don't have an mfer, why not pick one up on the community marketplace?
For now, gm mfer ships anywhere in the contiguous United States. You can order your bag here.
But you might be wondering: Why would Rarible create an mfers coffee run?
Our head of community Adam Ilenich championed the idea—so we'll let him answer your questions.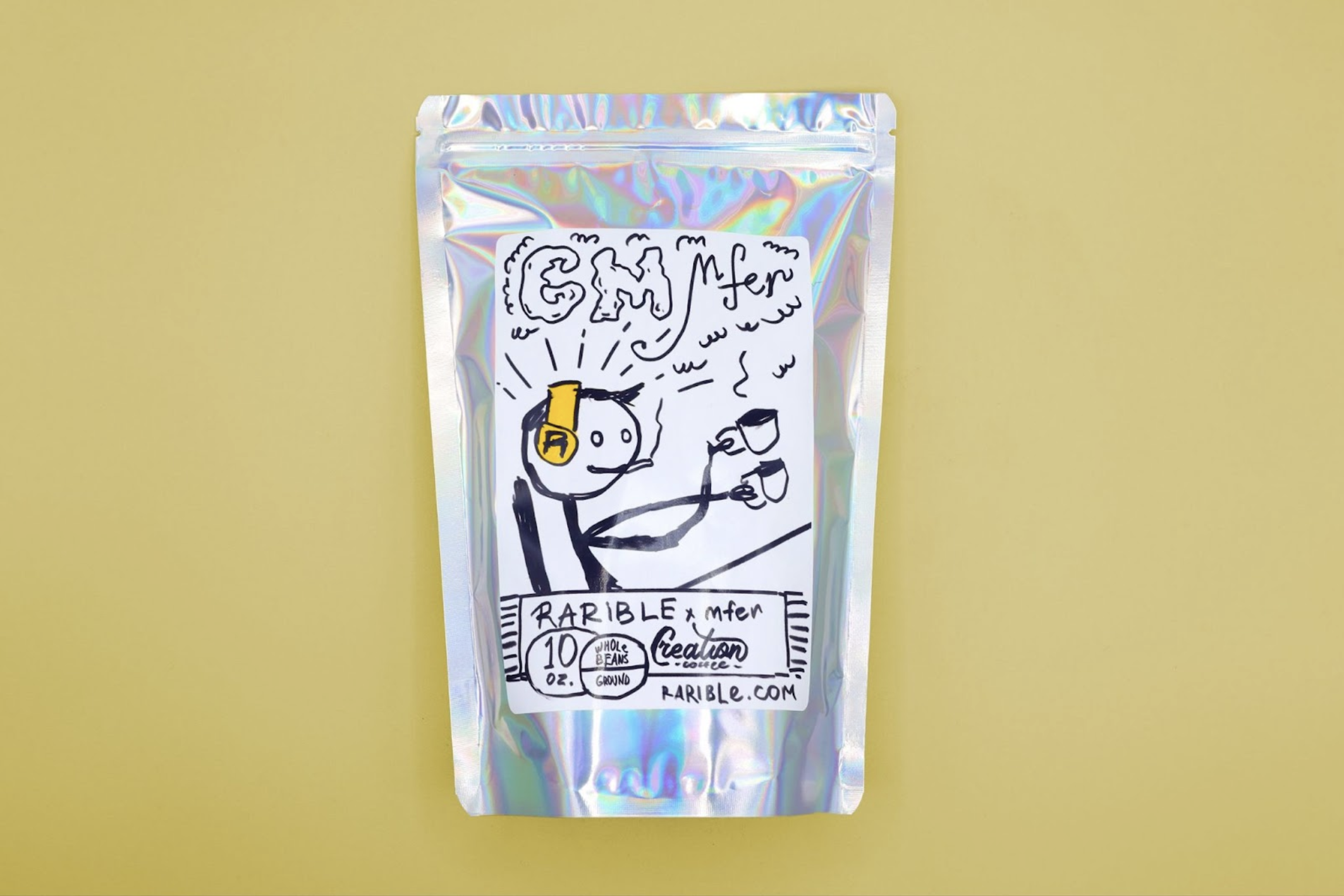 Why is Rarible dropping a limited-edition coffee run?
Everyone knows the adage, "bear markets are for building." Oftentimes people mean building on the product, development, or engineering side. But why not on the community side as well?
We were inspired by this mfer's Tweet and wanted to create an opportunity for the community to come together around a universal experience: good coffee.
Why is it mfer-branded specifically?
Easy, because an mfer's Tweet inspired the whole thing!
We also wanted to start experimenting with bringing cc0 brands to life IRL. Creative commons makes it possible for anyone to create anything they want with mfers all over it. We've seen mfers create incredible IRL products (shoutout abe) so once we had the product inspiration and the branding, it was a no-brainer.
And lastly, because we have a relationship with the mfers that we want to keep nurturing. It feels like just yesterday when we were working alongside Sartoshi (rip mfer) to build a community marketplace for their family of projects, including Creyzies and End Of Sartoshi. We believe in everything mfers stand for – cc0, community, memes, laughs, building without limits, and empowering anyone to be an mfer. It truly was a perfect fit.
Ok so what's the utility?
The utility is a bright blend of vibes that'll keep any mfer wired and ready to buidl.
Additionally, we're donating 25% of the profits back to the mfer community treasury. So the more you buy, the more the community benefits.
How does this coffee taste?
"gm mfer" is a light-medium roast with notes of #cc0ffe, nutty, and bullish. The coffee is as good as the vibes, and we didn't want our community to miss out on either.
You can order it as whole beans or ground depending on how you like to make your joe.
Where can we get it?
We've partnered with Creation Coffee, a local roastery in Michigan, to develop, roast, and package this particular blend. Each bag costs $17.50, and shipping is $4.99 (or free for orders over $35).
For now, it's only available in the contiguous United States.
And while you can't pay with crypto yet we're always looking at ways to make Web2 products more Web3 friendly.
Wen Rarible tea?
Stay tuned. 😉