Tezos joins Ethereum and Polygon in Rarible's aggregated multi-chain family.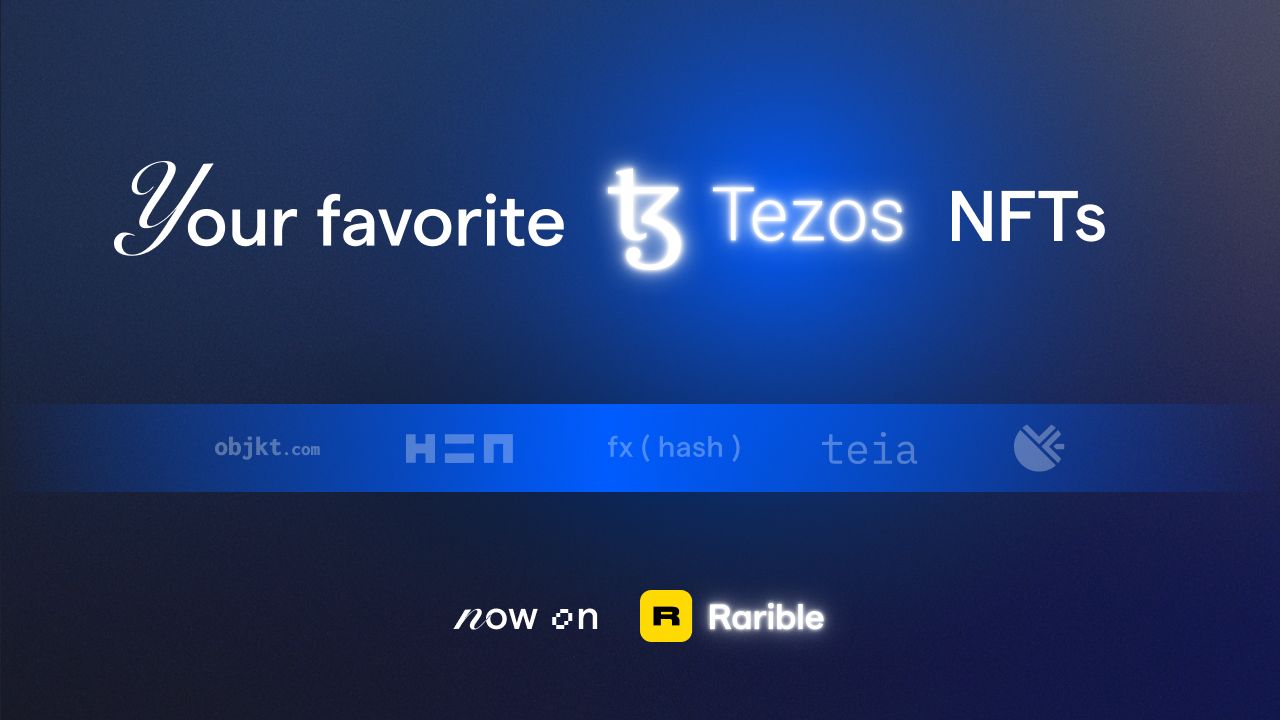 Tezos has long been one of the best blockchains for independent artists, thanks to the low gas fees and a vibrant community of diverse art styles.
However, it's been hard to get a clear overview over the Tezos NFT market with so many marketplaces and minting platforms. As a result, collecting on the art chain could also get quite tricky.
That's why Rarible now aggregates liquidity across the most popular Tezos marketplaces, similarly to what we do on Ethereum and Polygon.
Specifically, you can now find orders from:
Versum
objkt
FXHash
Teia
Rarible
All on one platform — here, on Rarible.com! We hope that helps you collect Tezos artwork you love and support your favorite artists in an easier, seamless way.

To try it out, simply navigate to Rarible.com, hover 'explore' and click on 'Tezos' (or just click here!).
Once there, you'll see all sorts of NFTs that you couldn't find on Rarible before. In the bottom left corner of each listing, you'll see the marketplace the order is aggregated from.
That's it. You might want to collect a few Tezos gems before telling your frens 😉